About the Portland Craft Beer Festival
SHOWCASING PORTLAND CRAFT BEERS
The Portland Craft Beer Festival hosts a premier craft beer event that enables all breweries within the city limits of Portland, Oregon to showcase their beers on a common stage.
The PCBF features beers that are primarily brewed within the city limits of Portland.  This sets it apart from the other beer festivals that occur in the city.  Aside from beer, there will be selections of Portland's crafted ciders, meads and wines.  Food will be available for purchase from locally based food vendors.  Additionally, a substantial representation of craft artisans will have vendor booths at the event.
CaskAide, Inc., is the non-profit partner of the Portland Craft Beer Festival.   CaskAide's mission is:  To support local non-profits through the promotion of local breweries.  The partnership of CaskAide, Inc., and the Portland Craft Beer Festival has donated $35,000 for local non-profits.
Please sign up for our email list! We will let you know about upcoming events like brewer talks, when we publish the PCBF beer menu, and where you can find the beers you love after the festival!
Special Thanks to our Sponsors

John's Marketplace is Portland, Oregon's largest selection of beer, wine & cider. Kegs 2 Go, craft, micro brew, nano brew, domestic and import selection.

The mission of Annex Brands, Inc., is to develop a global network of retail and commercially-located franchised establishments to provide complete shipping and business-services solutions for consumers and business alike. We accomplish this by offering packing and shipping services via air, land, and sea.

TriMet provides bus, light rail and commuter rail service in the Portland, Oregon, region. Our transportation options connect people with their community, while easing traffic congestion and reducing air pollution — making our region a better place to live.

RVNA and its leadership work with leading high-quality insurance carriers including Allianz, Nationwide, HCC, and AIG to develop insurance solutions for specific market classifications.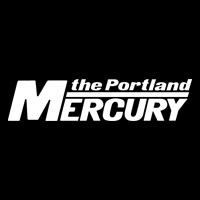 The Mercury was founded in 2000 in Portland, Oregon, and serves to chronicle the Portland music scene, includes interviews, commentaries, reviews, and concert dates.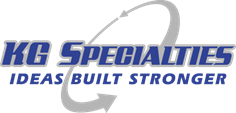 KG Specialties is branded merch company. With our in-house screen printing, embroidery and merch sourcing team, your able to get it all done with one stop.

F.H. Steinbart Co. is America's oldest homebrew supply store. We've been serving the greater Portland-Metro area since 1918!
FIND US EACH YEAR — FIRST WEEKEND IN JULY!
Portland Craft Beer Festival
The Fields Neighborhood Park
1099 Northwest Overton Street
Portland, OR 97209